Experience & Insight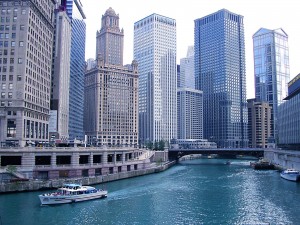 Franklin Street Equity Partners, Inc. (FSEP) is a private equity firm investing in profitable, middle market companies across a wide range of industries. FSEP was founded by the principals of Ablum Brown & Company, a respected, Chicago-based investment banking boutique specializing in leveraged acquisitions. With over 44 years of combined private equity and corporate finance experience, the principals of FSEP have built their reputation on generating superior returns from sound leveraged investments in solid companies.
What distinguishes FSEP is the expertise and insight of its principals. Not only are they highly experienced in analyzing, structuring,  financing and closing completed financial transactions, they also have in-depth expertise in operating and growing privately held  companies. Understanding the need for minimal disruption to a company's operations, FSEP works quickly and effectively with the  owners, management and advisors of each company throughout every phase of the acquisition process.
Our principals have been investing in companies individually and through its affiliate, Franklin Street Equity Partners, LP. since 1990 making direct investments in middle market companies.